Inspiring a thriving community through creating connections between best practices and good local governance.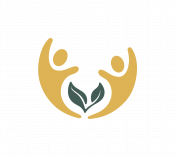 2022 is an important election year for Amherstburg. This is an opportunity for you to voice your opinion regarding the direction our town should take to become an even better place to live and visit.

T.H.R.I.V.E. believes that evidence-based data, best practices, and science are crucial to making the best decisions. Accordingly, our White Papers rigorously follow those disciplines. Through delegations to town council, we look for our councillors to be equally disciplined...


Championing for a Better Amherstburg
THRIVE is a positive voice and a public champion for good leadership and evidence based decision making in Amherstburg. We are a team of people just like you who aspire to become educated in best practices and focused upon always making sound decisions.
Help Make Amherstburg THRIVE
Join THRIVE as we pursue a united vision for Amherstburg; investing in our future and creating a strong and sustainable legacy.